Spring Groups
Online Campus
If you're looking for our Gear Group video messages for "The Story," check them out at our online campus.
Visit Gear Groups (Online Campus)
---
Summer Groups
Group: End Times Prophecy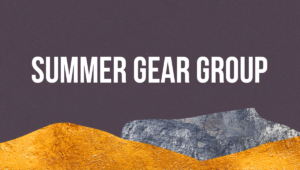 We are excited to announce that this summer, we will be studying End Times Prophecy, a large group 8-week teaching series by Pastor Dan Plourdes. This is a free, video-driven study where we will meet each week and discuss the material over ZOOM. This is something urgently needed in these changing times, but we can rest knowing that God has a plan!
.
Sign Up for "End Times Prophecy"
---
What Are Gear Groups?
Some of you may be saying, "What are GEAR groups?" Well, simply put, this is the name of the weekly small groups ministry here at Summit Church. GEAR is an acrostic:
G = We gather and "belong" with one another;
E = To explore your journey with Jesus via spiritual growth and development;
A = the adventure of service and contribution to the health and vitality of the church and community; and
R = to experience real-life Christianity in practical and effective ways that impact our world as outlined in the Great Commission (Matt 28:18-20).
MORE INFO
For more details or if you have any questions, call the church office (916-409-2333) or email Pastor Dave at dave.doty@mysummit.church.