Spring 2021 Groups
Online Campus
If you're looking for our Gear Group video messages for "The Story," check them out at our online campus.
Visit Gear Groups (Online Campus)
---
Group: The Story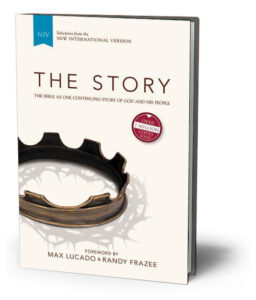 We've be going through the book, "The STORY," a chronological walk through the Bible. This study reveals the unbroken story of God, his people, and his redemptive plan. My hope is for each one of us to experience the truth of God in a fresh way as we see his truth unraveled as it happened in history!
The spring semester started on Jan. 24. If you'd like to catch up, use the link above to visit our online campus for videos of the previous weeks.
You can participate in one of 3 distinct ways:
Option 1: Gather LIVE in our IN HOME groups (days/times listed in registration).
Option 2: Gather LIVE via our interactive ZOOM groups (days/times listed in registration).
Option 3: Follow along via our ONLINE CAMPUS.
If you signed up in the fall and already have a book, you don't need to sign up again. But if you're joining us for the first time, make sure you sign up below! The cost is only $8 per book.
Sign Up for "The Story"
---
Group: Trusting God in Difficult and Challenging Times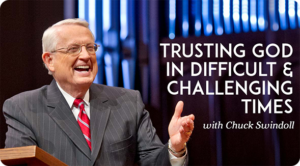 We're offering an additional Gear Group—going through a study focusing on "Trusting God in Difficult and Challenging Times," with noted theologian, author, pastor and teacher, Chuck Swindoll. This will be a video driven, 6-week series; there is no cost and no homework for this study.
The group(s) will meet on Thursdays from 6:30 – 8pm starting March 18.
You can sign up below and specify whether you prefer an in-home interactive group or a ZOOM group. We will have room for 1 to 2 groups for this study. Once we see what the demand is, we can determine how the groups will be conducted (in-home or Zoom or possibly both).
Sign Up for "Trusting God…"
---
Women's Group: The Focus Conversation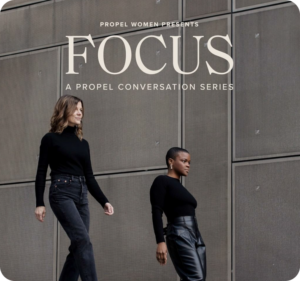 Beginning Thursday, March 11, Lisa Jung will lead a new video-based teaching from Christine Caine called "The Focus Conversation" Series. This is a great opportunity to connect with excellent teaching on topics that matter to your everyday life. And just as importantly, this is where you can start and strengthen friendships that keep you healthy and focused on your growing faith!
Sign Up for "Focus"
What Are Gear Groups?
Some of you may be saying, "What are GEAR groups?" Well, simply put, this is the name of the weekly small groups ministry here at Summit Church. GEAR is an acrostic:
G = We gather and "belong" with one another;
E = To explore your journey with Jesus via spiritual growth and development;
A = the adventure of service and contribution to the health and vitality of the church and community; and
R = to experience real-life Christianity in practical and effective ways that impact our world as outlined in the Great Commission (Matt 28:18-20).
MORE INFO
For more details or if you have any questions, call the church office (916-409-2333) or email Pastor Dave at dave.doty@mysummit.church.