Fall 2020 Groups
Online Campus
If you're looking for our Gear Group video messages, check them out at our online campus.
Visit Gear Groups (Online Campus)
Groups: The Story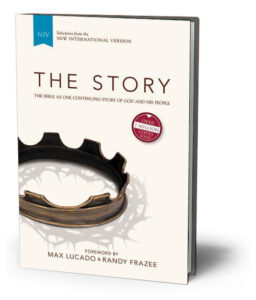 We will be going through the book, "The STORY," a chronological walk through the Bible. This study will reveal the unbroken story of God, his people, and his redemptive plan. My hope is for each one of us to experience the truth of God in a fresh way as we see his truth unraveled as it happened in history!
This semester, you can participate in one of THREE DISTINCT WAYS each week:
Option 1: Gather LIVE in our IN HOME groups (days/times listed in registration).
Option 2: Gather LIVE via our interactive ZOOM groups (days/times listed in registration).
Option 3: Follow along via our ONLINE CAMPUS.
The cost is only $8 per book. And the study starts September 13!
We are excited to see what God will do as we strive to know Him, His Word, and others on a deeper level.
Sign Up for "The Story"
Groups: Love & Respect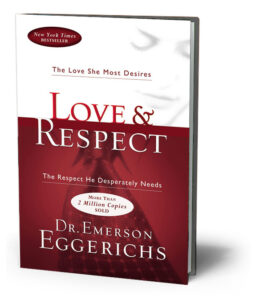 "Love & Respect" is a 10-week marriage-building Gear Group.
Whether you and your spouse are navigating a challenging season in your marriage, hitting a wall in your communication, or just want to five your relationship a health tune-up, this video-based Gear Group is for you!
Based upon Ephesians 5:33 and extensive biblical and psychological research, Dr. Emerson Eggerichs reveals the power of unconditional love and unconditional respect and how husbands and wives can reap the benefits of marriage that God intended.
Join Pastor Chris and Lisa, and other couples like you, on Tuesday evenings at 6:30pm (beginning September 15) for this health-building 10 weeks.
The cost is $20 (per couple).
Location:
436 Lincoln Blvd.
Lincoln, CA 95648
*Childcare is unavailable for this Gear Group.
Sign Up for "Love & Respect"
What Are Gear Groups?
Some of you may be saying, "What are GEAR groups?" Well, simply put, this is the name of the weekly small groups ministry here at Summit Church. GEAR is an acrostic:
G = We gather and "belong" with one another;
E = To explore your journey with Jesus via spiritual growth and development;
A = the adventure of service and contribution to the health and vitality of the church and community; and
R = to experience real-life Christianity in practical and effective ways that impact our world as outlined in the Great Commission (Matt 28:18-20).
MORE INFO
For more details or if you have any questions, call the church office (916-409-2333) or email Pastor Dave at dave.doty@mysummit.church.