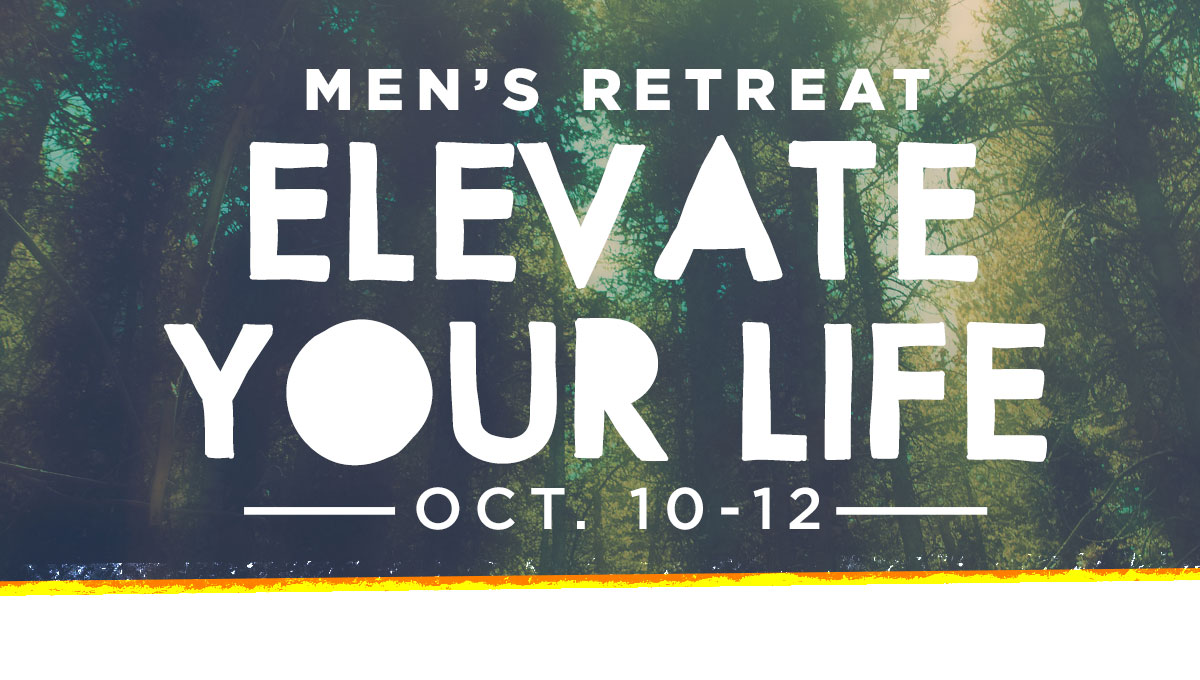 We are excited to announce that Men's Retreat is back! And we have an awesome 3 days/2 nights planned for you, Thursday Oct. 10th (4pm) – Saturday, Oct. 12th. (Noon) at Capital Mountain Camp! We have planned 3 days and 2 nights full of activities, free time, recreation, and worship and spiritual growth together.
The retreat theme is ELEVATE YOUR LIFE. We will receive some teaching and have some great discussion about how we can reach our highest and best as husbands, fathers, leaders, and believers in Christ. This is a wonderful opportunity to get to know other men at SUMMIT and even invite family and friends who may not know Jesus.
If you have questions, email Pastor Dave.
We are excited to see what God will do as we gather as men to get to know Him, His Word, and build relationships on a deeper level. Something GREAT is sure to happen as we all gather together!
Register Here